Our efficient and economical lawn care treatment service will economically improve both the look and condition of your lawn. We apply long lasting effective balanced slow release non scorch fertilisers, and effective safe products to control weeds and moss. Our lawn care service provides you with a greener healthier looking lawn within just a few days. Our lawn care service does not just make short term improvements we also help you keep your lawn green and healthy.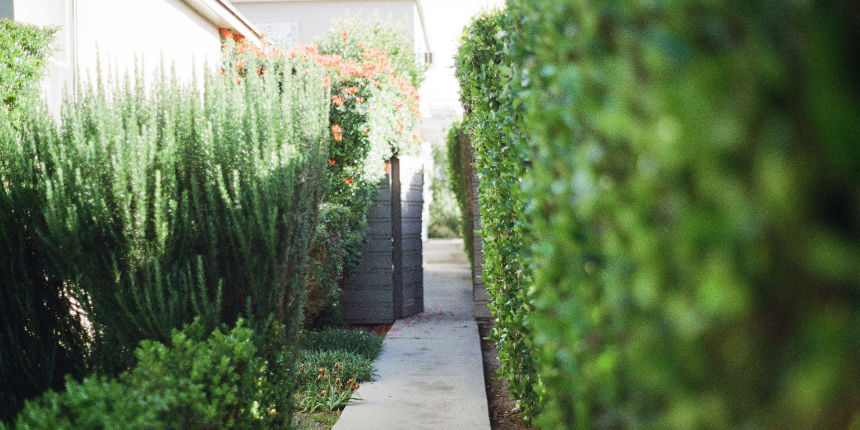 We have the relevant essential lawn care knowledge, and use professional systemic herbicides and modern slow controlled release coated granular fertilisers to improve the health and appearance of your lawn. We have a wealth of experience controlling moss and removing the conditions that encourage moss. We have the appropriate equipment and techniques to scarify and hollow tine aerate your lawn to produce long term, effective results.
Our service is user friendly, efficient, effective, safe for children and animals and costs less than doing it yourself.
We have many of customers with either small or large lawns in the MK, LU and NN post codes who have been amazed at the cost of our service and the rapid improvements.
There are no contracts to sign and you pay as you go. You receive an invoice after each application has been carried out. In addition to treating weeds and moss we continue to keep your lawn healthy and attractive. When the next treatment is due we call you to arrange access. You do not have to be at home as long as we have access to your lawns. Lawn and Pro do everything — all you have to do is mow and water the lawn.
Why Have Lawn Care Treatments?
Increasing numbers of Home owners want an alternative to buying inferior expensive products, spending time and effort applying them and finding the results disappointing.
The Lawn and Weed Pro lawn care service provides a cheaper, easy to use, convenient alternative that gives you better and longer lasting results.
Lawns demand more than just having basic fertilisers applied to them. Lawn care is not complicated if you know what combination of essential nutrients such as nitrogen phosphorous, potassium and iron to name but a few to use. Our balanced feeds have more effective nutrients then the majority of products purchased in Garden Centres and importantly the Lawn and Weed Expert knows when and under what weather conditions to use the relevant product.
We provide scarifying, aerating and top dressing services that allows your lawn to enjoy the same standard of lawn care as the local golf course and we use these professional treatments to control moss, weeds, lawn insects, worm casts, and grass and lawn diseases.
We have the experience, knowledge, products and equipment to ensure that your lawn enjoys better results and lower costs plus we do the work! We can even apply growth regulators to slow down the rate of growth reducing the frequency of mowing – very useful when you're away on holidays.
Contact us and we will arrange to conduct a Free, no obligation, no pressure selling, detailed lawn survey. We produce a simple but comprehensive assessment of your lawn and to help you budget a suggested detailed program to improve and maintain your lawn – the majority of customers see our prices, contact us and ask us to go ahead.
Irrespective of the time of year our treatments will make a big difference to your lawn after a few days. Many customers recommend us to their friends and neighbours – approx 70 % of our enquiries come from customer recommendations.
We work with manufacturers to incorporate the latest ideas and techniques in our lawn care service. The products we use are effective and longer lasting than most garden centre products, we also do the work applying the relevant products and the cost is still cheaper than doing it your self. Many of the products we use are not available to the public or most general gardeners.
Lawn Analysis
Once you contact us we will agree a convenient time to meet you and survey your lawn (if you are busy you do not have to be at home as we can survey the lawn and leave our survey and recommendations at your property.) One of our experienced staff will visit your lawn and carry out the following analysis:
Visual inspection to assess:
Weed population – identifying common and difficult weeds
Assess the amount of moss present over the whole lawn
Identify the conditions in your garden that encourage moss
Identify grass species and health
Check for evidence of insect damage
Take core samples to check for: Soil composition, Sub surface level thatch, Surface level thatch, Check for acidity or alkalinity
Disease analysis
Mowing routine and mowing height
You can request your Free Lawn Survey by Clicking Here to Contact us.